Minimally Invasive Surgery & Colorectal Diseases Center
Surgical Services and Minimally Invasive Services
Minimally Invasive Surgery (MIS) and Colorectal Diseases Center is directed by a group of experienced and professional surgeons and qualified nurses. The center provides one-to-one care, timely treatment, multidisciplinary care, professional diagnosis and investigation to all our patients.
Scope of Services
Identify potential new cases by screening program, colorectal package and investigation.
Provide timely standard treatment plan
Arrange and perform the colorectal surgery by the surgeon with specific training and expert experience.
Pre and post-operation services
One-to-one specialist nurse as case manager
Oncologist participation in treatment
Online booking
Resident General Surgeon Out-patient Clinic Hours
Learn more about Colorectal Cancer
Learn more about Colorectal Cancer
Colorectal Cancer

Colorectal Cancer usually starts from the growth of polyps in the large bowel. When a polyp develops over time, it may turn into cancer. Colorectal Cancer is the most common cancer in Hong Kong, over 90% of colorectal cancer cases are occurred in people aged 50 or above.

Colonscopy

It is an investigatory procedure that a doctor uses a long flexible tube to examine the inside of the large bowel and polyps could be removed by surgeon immediately. To detect colorectal cancer earlier, colonoscopy is currently a reliable and safe way to do the examination.

Endoscopic Submucosal Dissection (ESD)

ESD uses to tackle large and laterally spreading type polyp. There are layers of human bowel, polyps usually appear in the deepest one. With the usage of tailor made ESD knife and endoscope, the surgeon can remove the polyps from mucous membrane. It enables the surgeons to move the polyps completely and largely decrease the injury that may bring to the bowel.

High risk group

Aged 50 or above
History of colonic polyps
One or more first-degree relatives having colorectal cancer diagnosed
Long history of inflammation of the bowel
Persons with hereditary bowel diseases
Obesity
Diet habit with low fibre intake, lack exercise, smoking, alcohol consumption and high consumption of red and processed meat
Before colonoscopy

3 day before: avoid high residue diet (e.g. vegetables, nuts, fruits)

1 day before: liquid food only (congee water or soup)

Night before: take cleansing solution

3 hours before: do not eat or drink

Procedure

You will be given an intravenous sedative injection to ensure your comfort.

Supplemental oxygen will be supplied if needed.

Blood pressure, pulse and blood oxygen level will be monitored during the procedure.

Post-colonoscopy

Do not eat until feeling of discomfort has cleared.

Abnormal symptoms or distention may persist for a few hours.

Do not drive, operate machines or undertake any dangerous activity for 24 hours.

Do not drink alcohol for at least 24 hours.

Laparoscopic Colectomy

Laparoscopic colectomy, a minimally invasive surgery for colorectal cancer, is considered an alternative to traditional open colectomy. Surgeons will use surgical instruments to remove a portion or entire colon. Compared to open colectomy, laparoscopic colectomy brings less pain, reduced blood loss and shorter recovery time to patients.

Cancer Treatment

Colorectal cancer patients will be referred to our specialized oncology team. Treatments include surgery, chemotherapy, radiotherapy or targeted therapy.
Colonoscopy Brings Peace Of Mind

Colon cancer is one of the most common yet easily preventable cancers. It can be detected, and even prevented, safely and efficiently by a colonoscopy. However, many people choose to avoid the procedure out of embarrassment and fear of discomfort. As a result, the chance of early detection is lost.

To ease these worries, HKAH–TW has introduced the latest scientific and technological advances aimed at minimizing discomfort during a colonoscopy.

Cancer on the Rise
In recent years, the number of cases of colon cancer has continued to rise in countries all over the world. It is now the second most common cancer and cancer killer in Asia, including Hong Kong, just behind lung cancer. In 2005, there were nearly 4000 new cases in Hong Kong.

Statistics show that as many as 85 per cent of colon cancers develop from polyps in the bowel. Although, it is not known why polyps develop in the bowel, it is believed that an unhealthy meat-based diet, lacking in vegetables, low in fiber and high in fat, is related. A small number of cases are hereditary with the risk of developing colon cancer increasing with age.

Bowel polyps take around about ten years to evolve into cancer. This period of time is called the "golden ten years" because if the bowel polyps are detected and completely removed during this time they do not become cancerous. This has led experts to recommend colorectal screening to make use of the opportunity presented by the "golden ten years" and reduce the risk of this type of cancer developing.

Prevention by Screening
There were two types of colon cancer screenings: the stool occult blood test and the colonoscopy. However, fecal occult blood test only detects early stage colon cancer and not the pre-cancerous polyps. This makes a colonoscopy the most effective way of screening at present.

In this procedure, a flexible tube with a fiber optic camera at the end is passed through the anus to provide a visual diagnosis. If discovered, the polyps are removed by surgeons immediately.

Colon cancer is more common in people aged over 50. It is therefore recommended that people undergo colon-cancer screening every ten years beginning at the age 50.

Unfortunately, in Hong Kong, only a small group of people undergo the procedure on their own initiative, with about 95 per cent of colonoscopies taking places because the patients has shown some symptoms.

The most common reasons for avoiding the procedure are embarrassment, discomfort, and pain caused by the endoscope passing through the anus to colon and as a result of air being blown into the bowel to maximize visibility. The process used to take about 20 to 30 minutes and was still uncomfortable even with sedation. In addition, patients were required to drink a lot of water before the test to clear the colon of any solid matter.

Medical Advances Ease Discomfort
Aware of these discomforts and eager to make the most of the "golden ten years", HKAH–TW has sought to improve the procedure by introducing the latest technological advances.

These include Monitoring Anesthetic Care (MAC) which is given by the anesthesiologist.

Secondly, CO2 is used to inflate the bowel rather than air. This is a gas which is more readily absorbed by the body which means it is not retained in the belly to cause uncomfortable abdominal distention.

Thirdly, the bowel preparation has also been improved so it requires less fluid and so does not lead to the "full belly" sensation. Instead, the patient drinks just 90cc of a concentrated fluid and a few glass of water. However, this method is not suitable for the elderly, patients with heart disease, kidney disease or liver cirrhosis.

The combination of these new advances helps the patient relax, which in turn helps the surgeon complete the test in a shorter time and in doing so brings the patient peace of mind and protection from colon cancer for several years to come.
Obesity affects blood pressure, blood cholesterol, lipids, and blood sugar levels, and is also a risk factor of various diseases. As we become more health conscious, weight management continues to be an important factor when it comes to staying healthy. At HKAH–TW, weight control surgery is managed and performed by an experienced surgical team, and stands as a healthy weight loss option for those who are obese.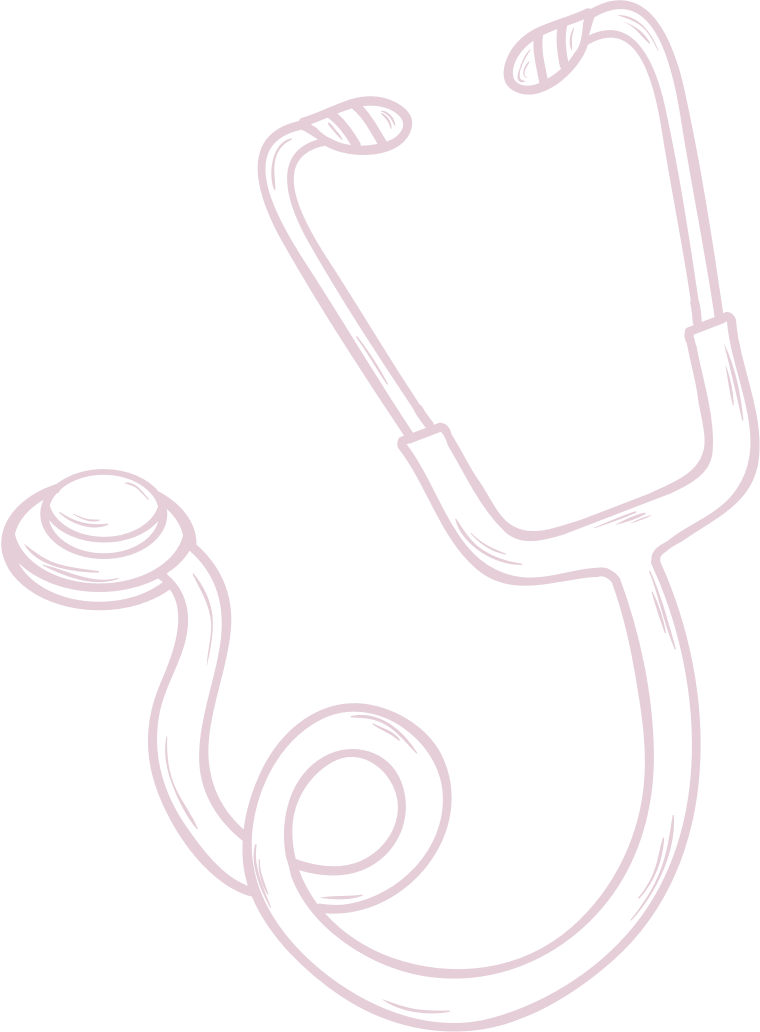 General Surgery
Dr. Chau Chun Han Kenneth
Adventist Health Physician
Consultant In General Surgery
Clinical Director Of Surgical Services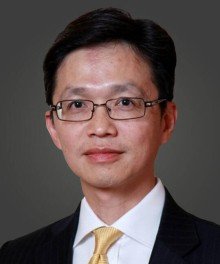 LMCHK
FRCSEd
FCSHK
FHKAM (Surgery)
General Surgery
Dr. Chui Lap Bun
Adventist Health Physician
Consultant In General Surgery
Clinical Director Of Minimally Invasive Surgery And Colorectal Disease Center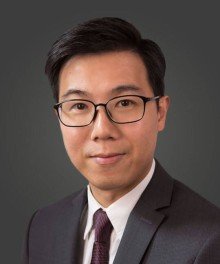 MBBS(HK)
MRCSEd
FRCSEd
FCSHK
FHKAM (Surgery)
Charges for OPD/ Specialist Clinic Consultation
Charges for OPD/ Specialist Clinic Consultation
Minimally Invasive Surgery & Colorectal Diseases Center
Minimally Invasive Surgery & Colorectal Diseases Center
Operating Theatre Charges
Operating Theatre Charges
199 Tsuen King Circuit, Tsuen Wan, N.T., Hong Kong
(852) 6018 2809 / 2275 6888