Sort by Oldest
The Seventh-Day Adventist Church established the first health retreat, namely "Western Health Reform Institute" in Battle Creek of the US.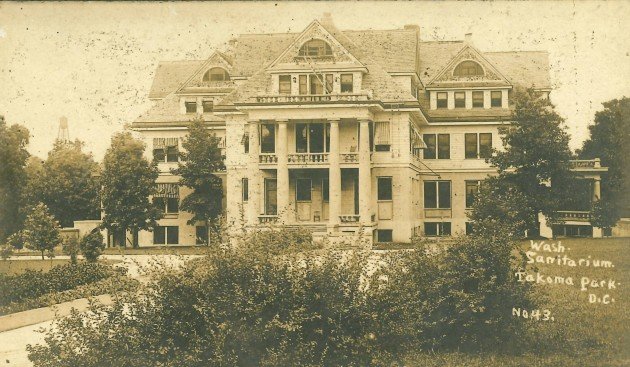 China's first Adventist Hospital "Little Playground Hospital" was set up in Foshan, Guangzhou.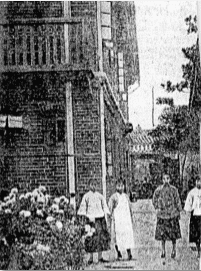 The Seventh-day Adventist Church asked Dr. Harry Willis Miller to establish a hospital in Hong Kong.

Dr. Miller was no stranger to the Chinese people. He first visited China in 1903 and later founded the Shanghai Sanitarium and Hospital in 1925. To build a hospital in Hong Kong, he secured a land grant from the then colonial government. His friend Mr. Tong Ping Yuen, owner of the Southseas Textile Factory, donated a floor, while the Jockey Club provided funds for the ground floor. The government of United States funded the equipments.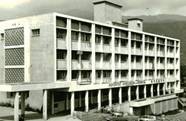 At the age of 80, Dr. Harry Willis Miller came to Hong Kong with the mission of establishing the hospital in Tsuen Wan and raising the fund for it.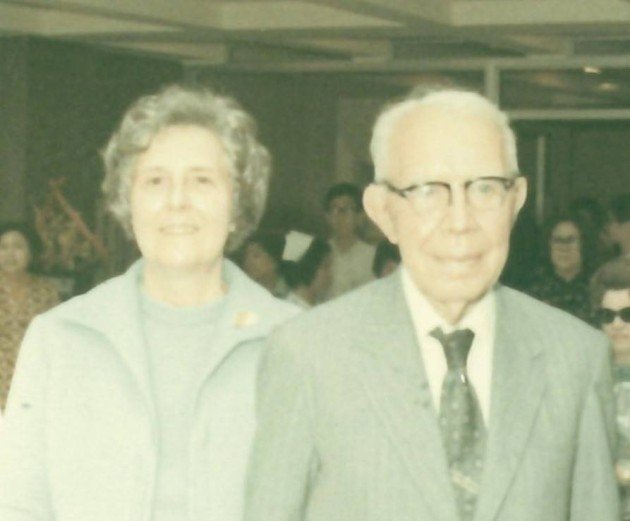 Dr. Harry Willis Miller secured a land grant from the Government for building the second hospital in Stubbs Road.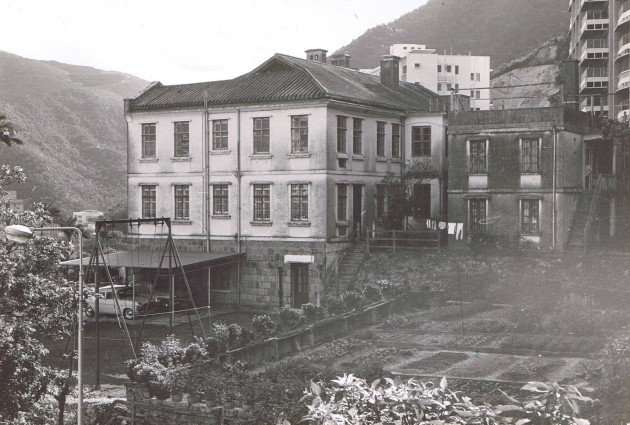 Tsuen Wan Adventist Hospital (currently known as "Hong Kong Adventist Hospital – Tsuen Wan" opened for operation.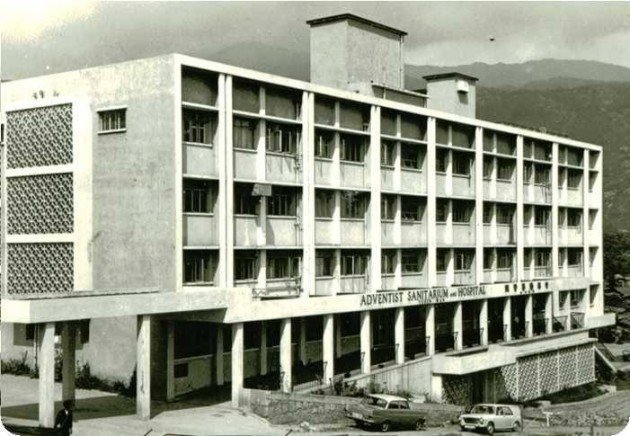 The groundbreaking ceremony for Hong Kong Adventist Hospital (currently known as "Hong Kong Adventist Hospital – Stubbs Road") was held.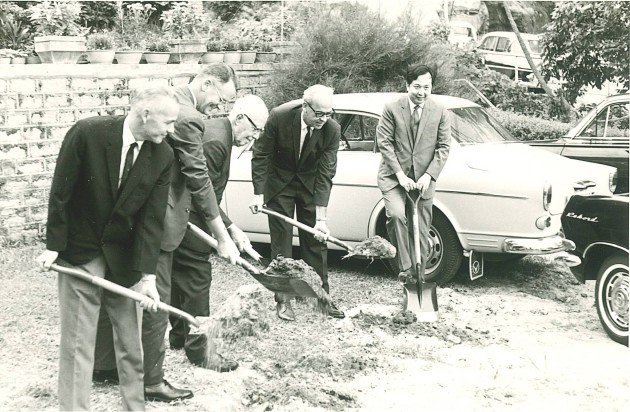 Although the new hospital was meant to be opened in May 1964, a shortage of funds pushed back the plan. With a generous donation from the U. S. Government, construction was finally completed in June 1970.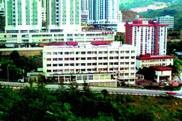 Hong Kong Adventist Hospital – Stubbs Road opened.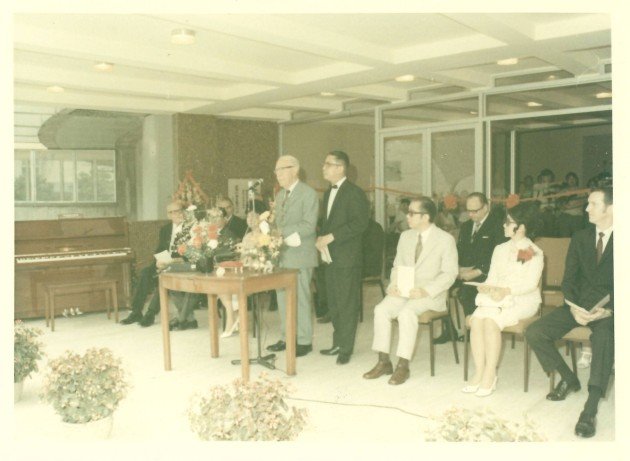 Hong Kong Adventist Hospital became the first hospital in Hong Kong to receive Joint Commission International (JCI) hospital accreditation.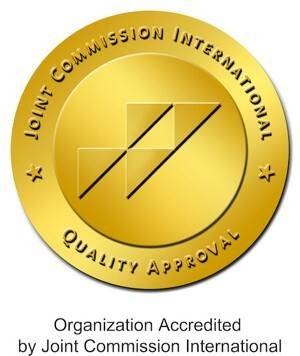 In order to make way for the new hospital building, demolitions and relocation have taken place. Started Groundbreaking at the end of 2010; Longway Hall was demolished in August 2010.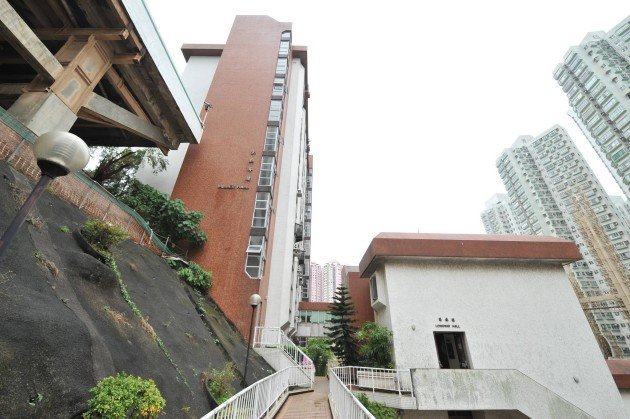 The Miller Hall was demolished in September 2011 and the offices were relocated to Tsuen Wan Center or the Staff Quarters building; The new hospital building began construction.
The construction of the new building of Hong Kong Adventist Hospital — Tsuen Wan began in 2011 and was completed in 2015. The new premise allowed us to increase the number of beds from 120 to 470, build new specialist centers and operating rooms and introduce different advanced equipment. It features an award-winning design, significantly more space, and a comfortable, hotel-style environment. Services in various specializations will be strengthened.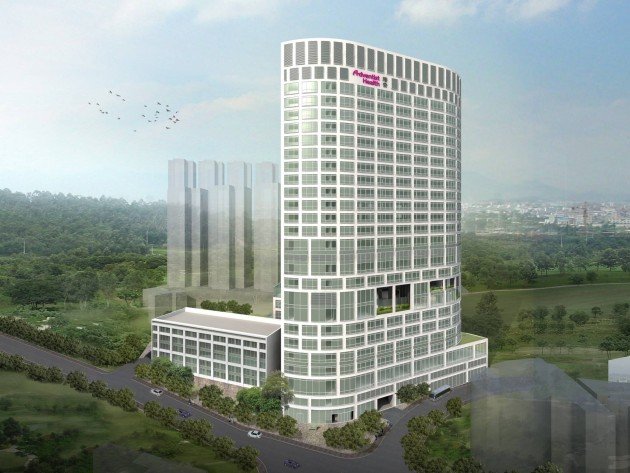 Adventist Medical Center was set up in Causeway Bay.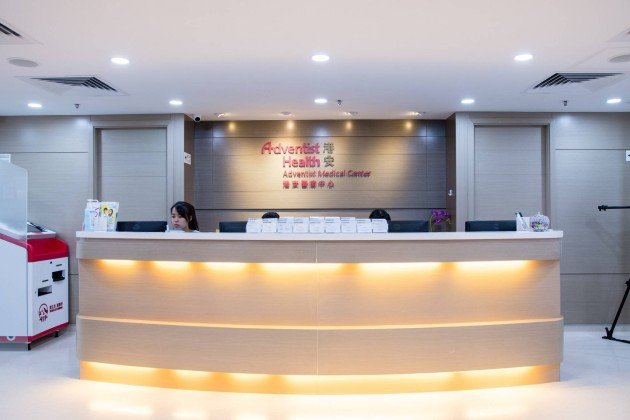 Topping Out Ceremony for TWAH's new Building.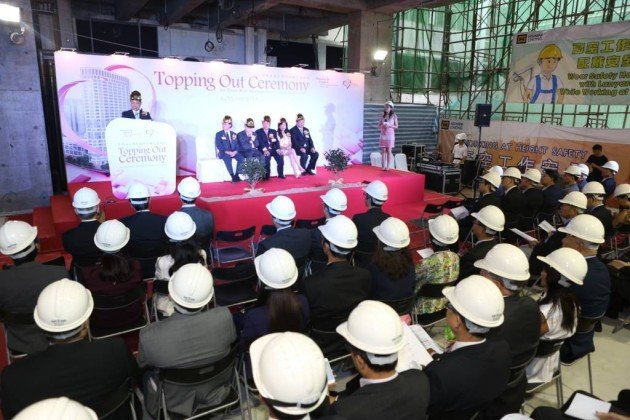 The new building of Hong Kong Adventist Hospital — Tsuen Wan was gradually commencing services. The first phase was completed by the fourth quarter of 2015, at which time the Out-patient Clinic and 24-hour Urgent Care, Clinical Laboratory and Pathology, Rehabilitation Center, Pharmacy and Specialist Center, Cafeteria and Sky Garden, Paediatric Unit, and Surgical Unit were relocated to the new building. The opening ceremony was held on November 17, 2015, marking an exciting new chapter for our hospital. The number of beds increased from 122 to 300. The new building was the winner of 'International Academy of Design & Health's 2015' in the "Future Healthy Built Environment Project" category.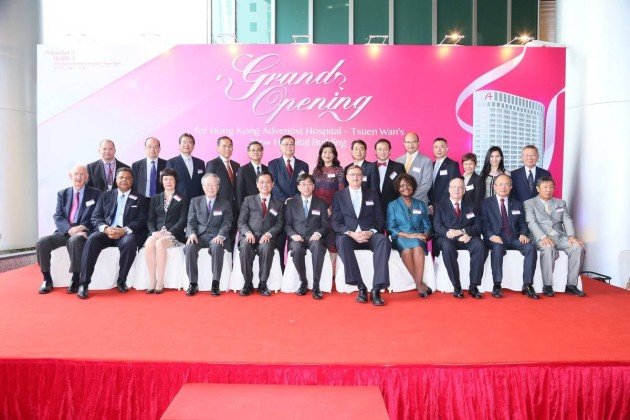 The second phase of construction of the new building of Hong Kong Adventist Hospital — Tsuen Wan has been completed. Expanded Specialty Centers included Heart, Urology, Orthopedic, Women's Health, Family Medicine, and Health Assessment.

Section 2A(3/F, 5/F, 8/F, 9/F, 10/F, 11/F, Lift 12-13 and its lobbies), Completion on 21 Jan 2016.
Section 2B(12/F, 13/F, 17/F & 18/F), Completion on 31 March 2016.
The third phase of construction of the new building of Hong Kong Adventist Hospital — Tsuen Wan, including the main canopy, covered walkway, driveway, landscape work at G/F slope, have been completed on 10 March 2017. A soft opening of the main entrance was held in March, and the new building has since been renamed the Main Tower. The original hospital building has been renamed the Old Wing. The hospital's Urgent Care Center commenced services in October of this year and is the only private hospital in New Territories West that offers emergency care. The hospital's PET/CT scan services have also commenced.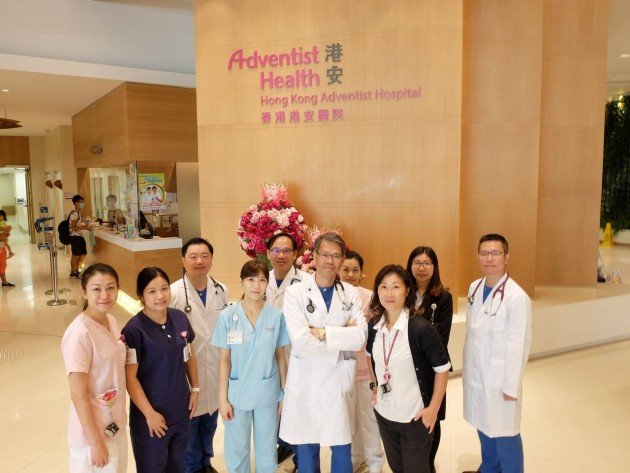 New Minimally Invasive Surgery and Colorectal Diseases Center, and Headache & Memory Clinic.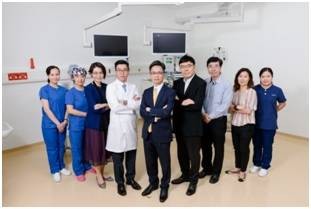 The upgraded Breast Health Center provides comprehensive breast health services, as well as a variety of examinations and risk assessments. New Well Baby Clinic opened and provided preventive health services such as growth monitoring, developmental surveillance, dietary advice, and positive parenting skills. The reopening of CCIC offered high-end imaging services with the state of the art angiography system, allowing a more comprehensive, efficient, and accurate cardiac investigation and diagnosis.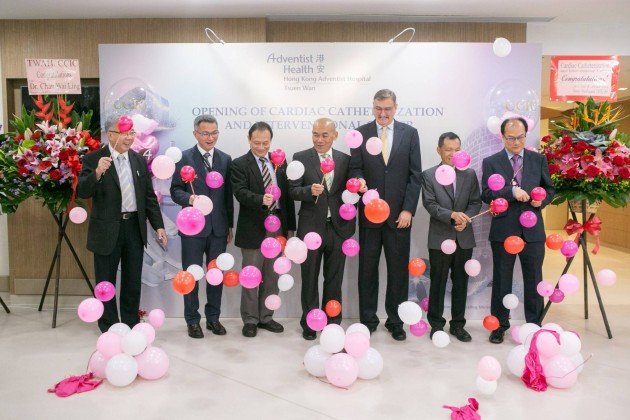 The Adventist Medical Center in Taikoo Place was set up.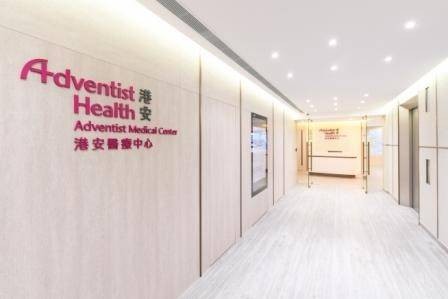 For meeting the increase in patient demand, three new wards (19/F, 21/F, and 22/F) were being constructed within the next 12 to 18 months, with a projected 2021 completion date. A new MRI scan room in Diagnostic Imaging Center commenced service on November 30, 2020.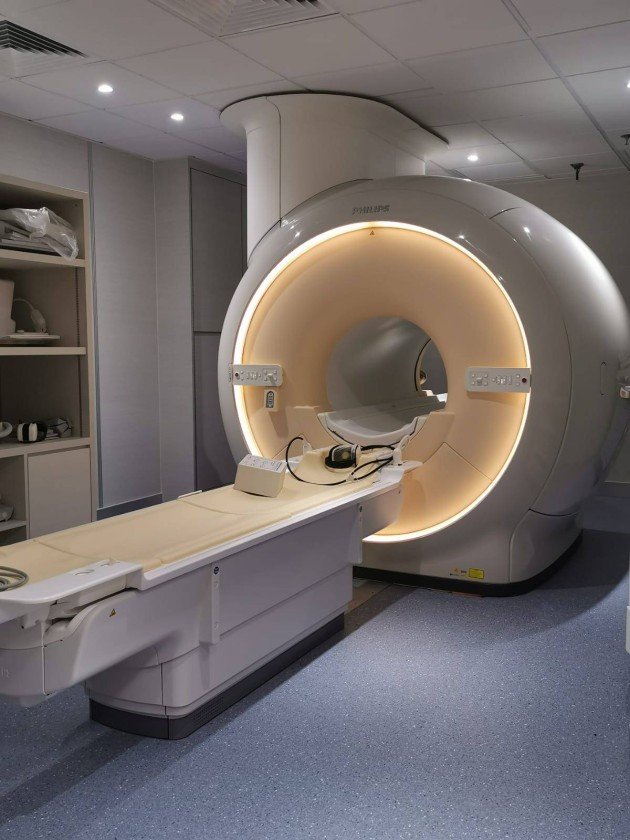 In its mission to continuously improve the quality and scope of its one-stop specialist services while meeting the medical needs of the growing population in the New Territories, Hong Kong Adventist Hospital – Tsuen Wan remains committed to enhancing both its hardware and software. The hospital is pleased to announce that the new general ward on the 19th floor, which will provide 62 more low-charge beds, has been completed and is scheduled to commence services in the first quarter of 2022.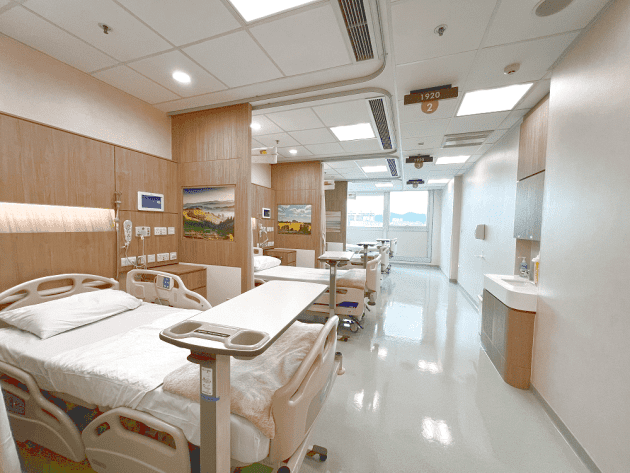 There is a total increase of 9 in-patient beds; 7 additional beds for the 21/F Surgical Unit, and 2 additional low charge beds for 12/F Maternity Unit.