Cardiac Services Facilities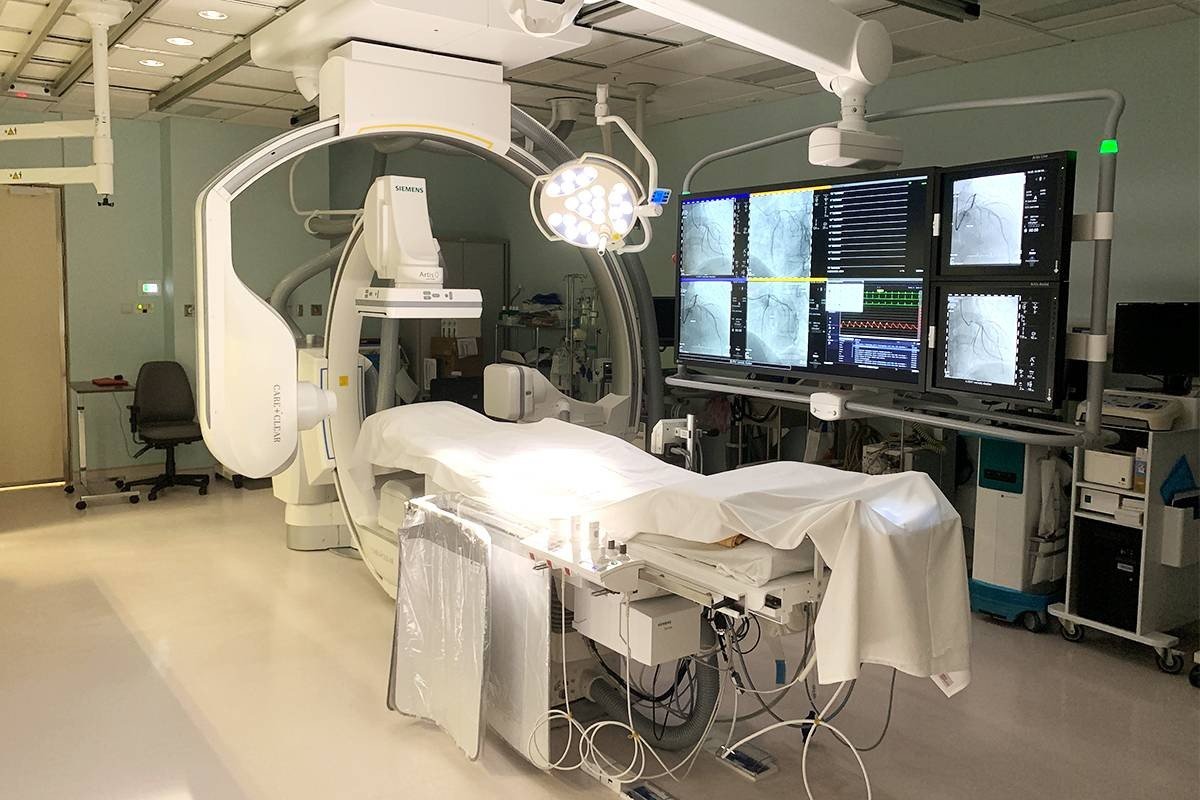 Cardiac Catheterization & Interventional Center
The CCIC is staffed with a full team of expert cardiologists, technicians, radiographers and nurses all highly experienced in their field. It allows cardiologists to care for their patients with greater speed and precision than ever before. Well-equipped operation rooms and a 24-hour emergency interventional service are available for life saving procedures, including percutaneous coronary intervention.
One-stop cardiac check-up and treatment-follow-up by a team of experts.
24-hour emergency intervention-saving patients' lives in time.
Enhanced angiography system-HD digital imagery increases diagnostics and treatment accuracy.
High-end instruments-improve the comprehensiveness, safety and speed of cardiac examination.
Low-Dose syngo DynaCT-Reduces patient and operator radiation exposure and side effect or allergic reaction of contrast agent to a minimum.