Since the commencement of our New Maternity Unit in 2015, we are devoted to providing all-round support and caring services to babies and mothers.
As a novice parent, it is inevitable to encounter stuggles on the way of parenting. The senior nursing officer of Hong Kong Adventist Hospital - Tsuen Wan, Ms. Ruby Sin, will answer them one by one for you!
Date:26-Mar-2023 (Sun)/16-Apr-2023 (Sun)/30-Apr-2023 (Sun)
Time:11:00 am - 12:30 pm
Venue:199 Tsuen King Circuit, Tsuen Wan, N.T., Hong Kong — Hong Kond Adventist Hospital - Tsuen Wan 6/F Lecture Hall
Enquiry:(852) 2275 6290
Remarks: Free Gifts and Refreshments to Every Participant
Fee: Free of Charge
Limited Quota! Let's Enroll Now!
https://www.twah.org.hk/en/news-and-seminars/prenatal-tea-gathering/booking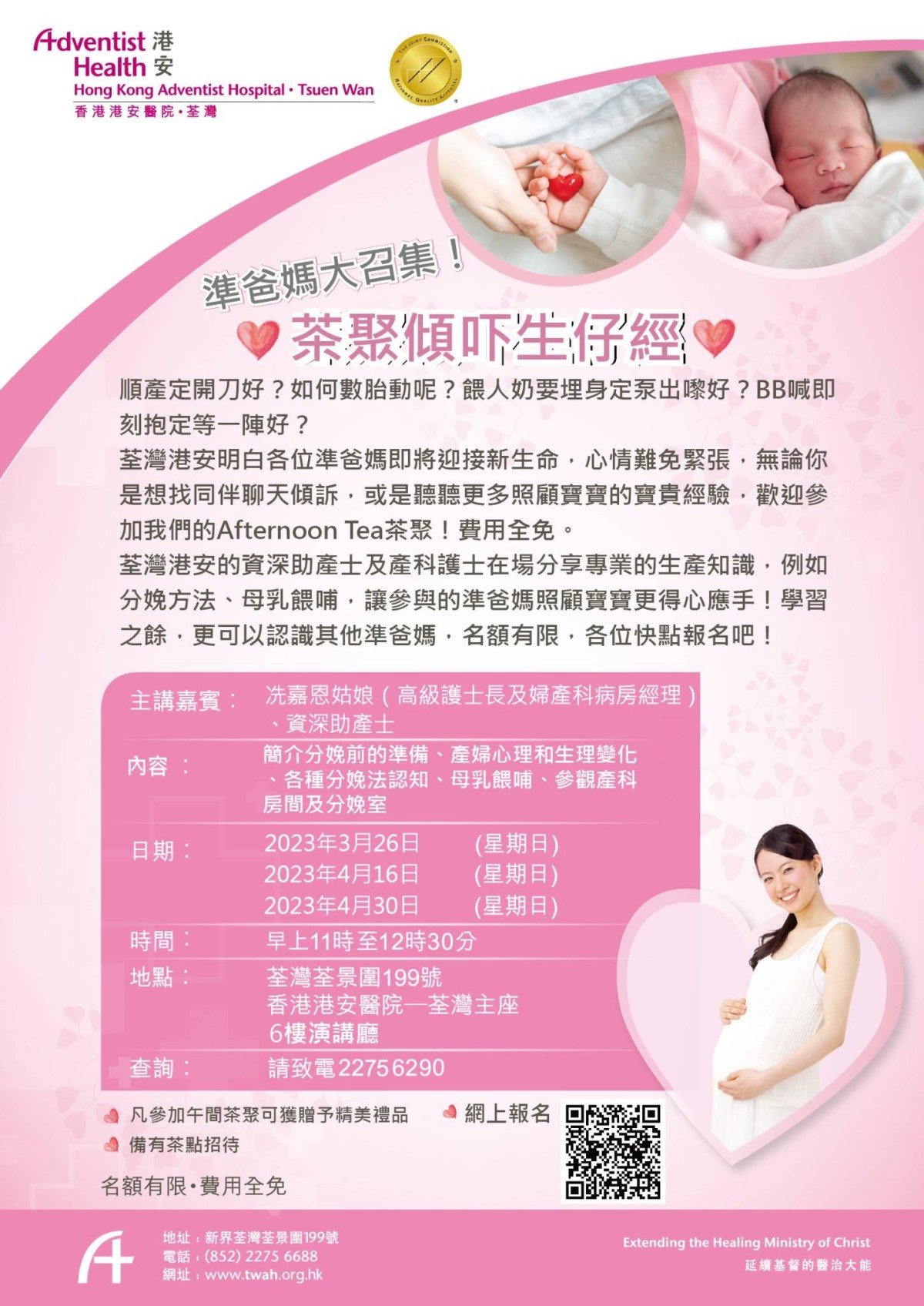 Download PDF