Fighting the Pandemic Together
"Throughout the pandemic, our hospital has remained committed to fighting against COVID-19 alongside the community by partnering with the HKSAR Government and the Hospital Authority and actively supporting pandemic measures."
Alex Lan
President and CEO
Hong Kong Adventist Hospital – Tsuen Wan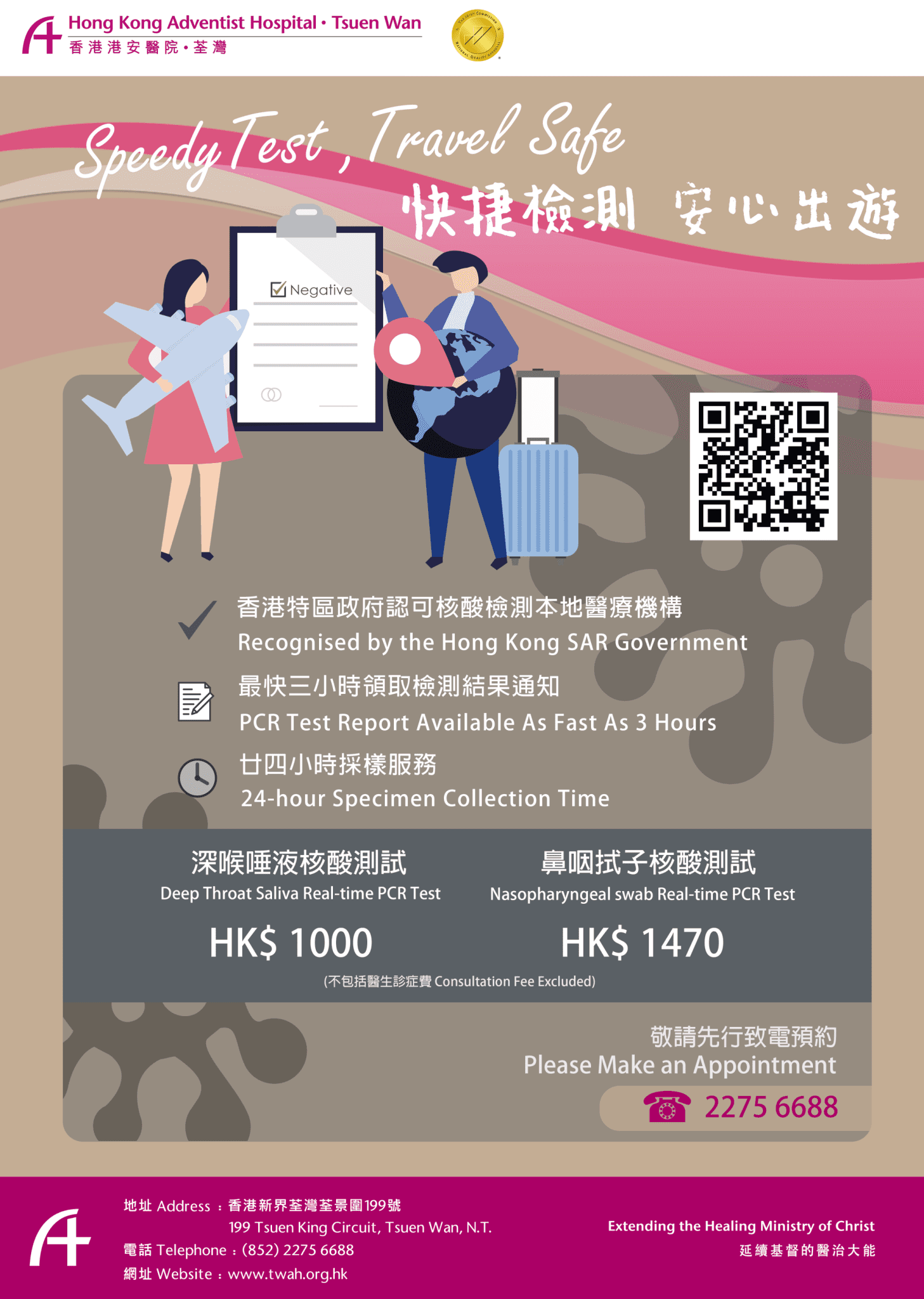 Recognized by the Government as a designated institution to provide COVID-19 RT-PCR tests, Hong Kong Adventist Hospital – Tsuen Wan (HKAH – TW) offers 24-hour testing services with results available as quickly as three hours after sample submission. The hospital also provides COVID-19 antibody testing to allow patients to better understand their own level of protection.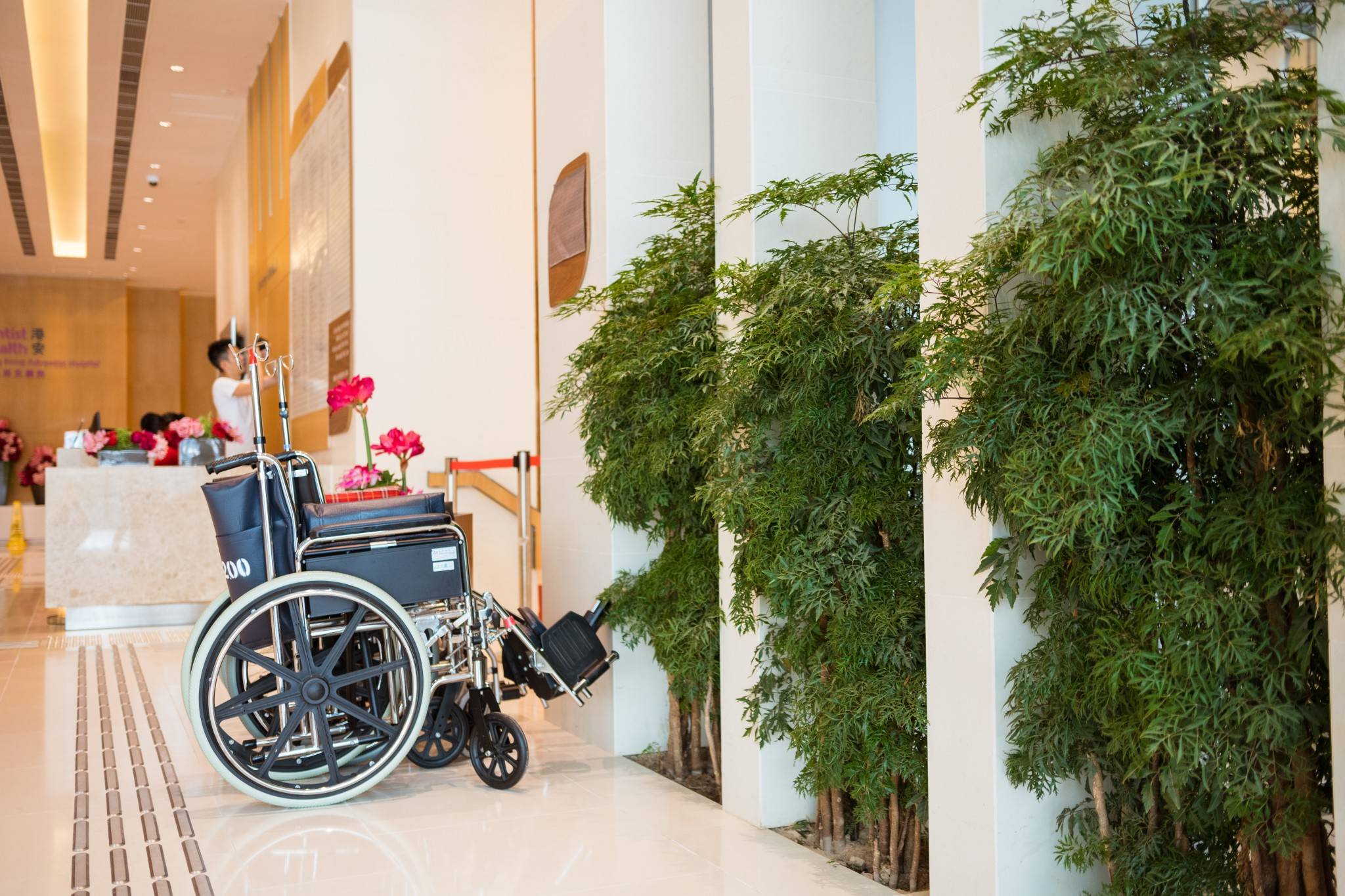 HKAH – TW is fully committed to supporting the Hospital Authority's patient referral program, and has, since the beginning of the pandemic, allocated 50 hospital beds to non-COVID-19 public hospital patients, with the utilization rate of these beds reaching 90%. A designated team provides round-the-clock assistance for all referral matters, and the entire hospital stands firm in its support of Hong Kong's fight against COVID-19.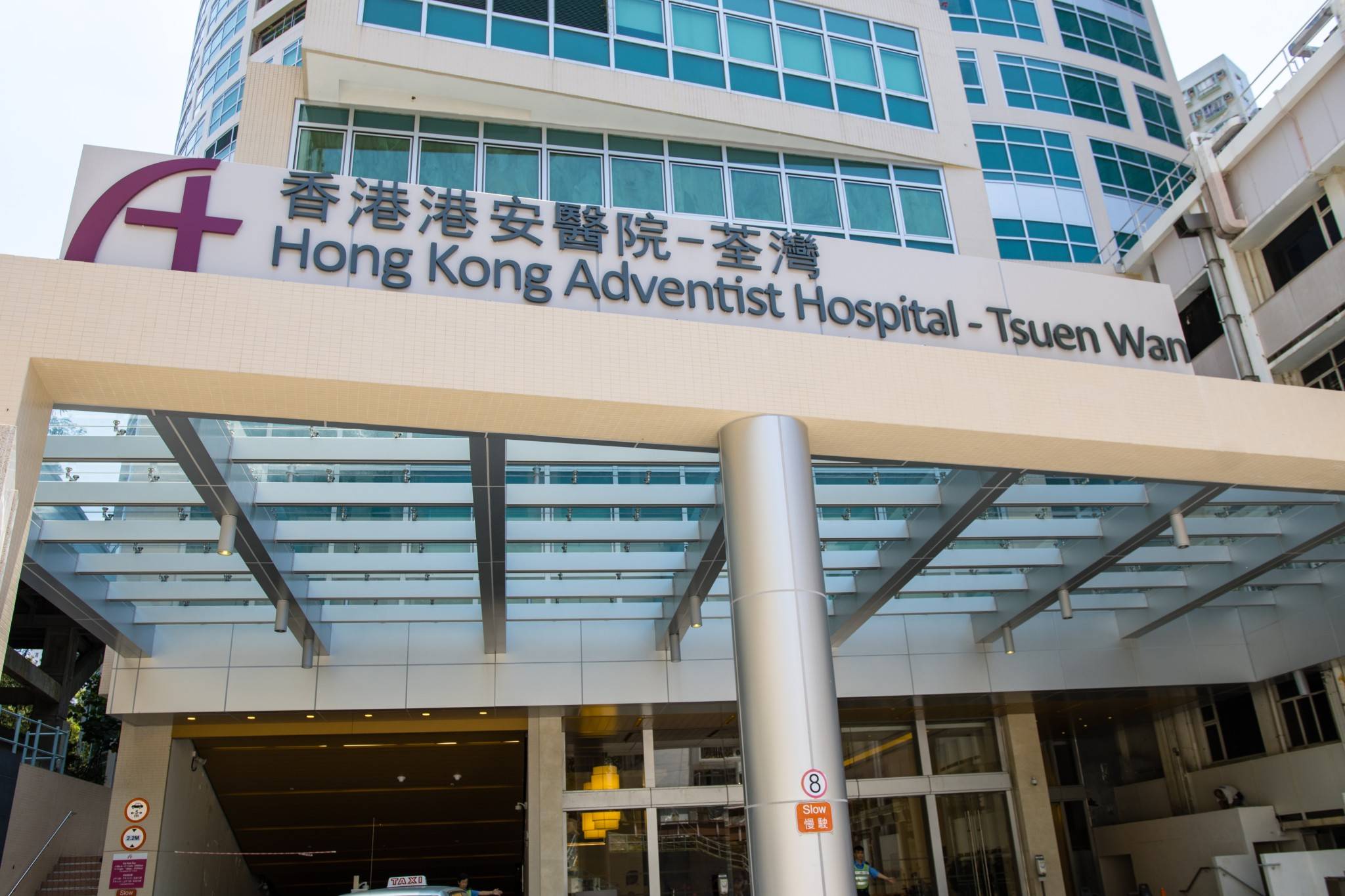 Since September 2022, HKAH – TW and Hong Kong Adventist Hospital – Stubbs Road (HKAH – SR) have been working alongside the Hospital Authority to provide free remote consultations, medication advice, and medication delivery to COVID-19 patients. All costs are covered by the Hospital Authority, and the service aims to enable patients under home quarantine to receive timely and appropriate medical support while alleviating pressure on the public healthcare system.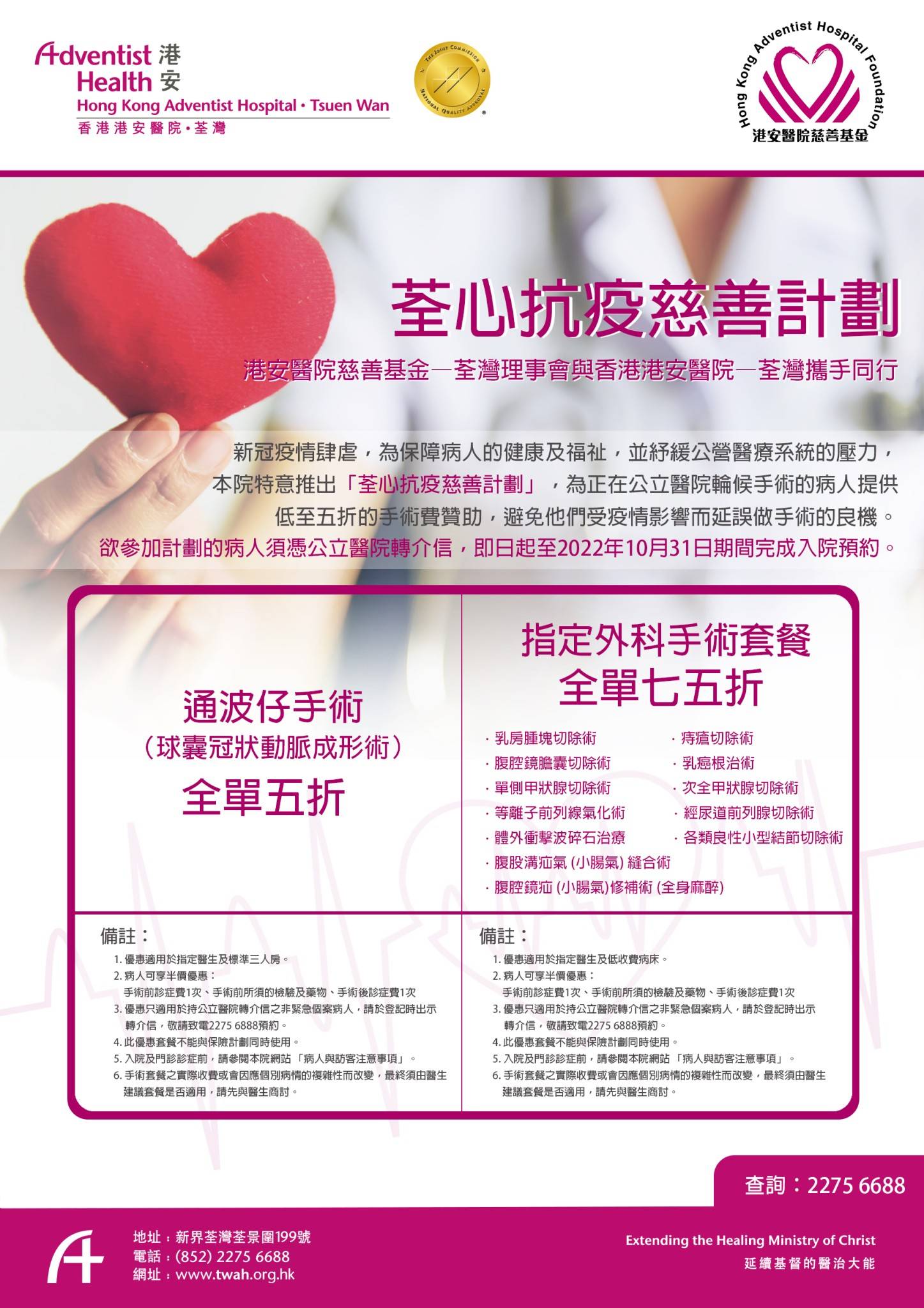 To safeguard the health and wellbeing of patients and help alleviate the burden on the public healthcare system, HKAH – TW partnered with the Hong Kong Adventist Hospital Foundation Board of Governors (Tsuen Wan) to launch the Charity Surgery Program in September 2022. The program offers special discounts to public hospital patients awaiting coronary angioplasty (up to 50% off) or other designated surgeries (up to 25% off), enabling them to receive quality, timely, and safe medical services at HKAH – TW.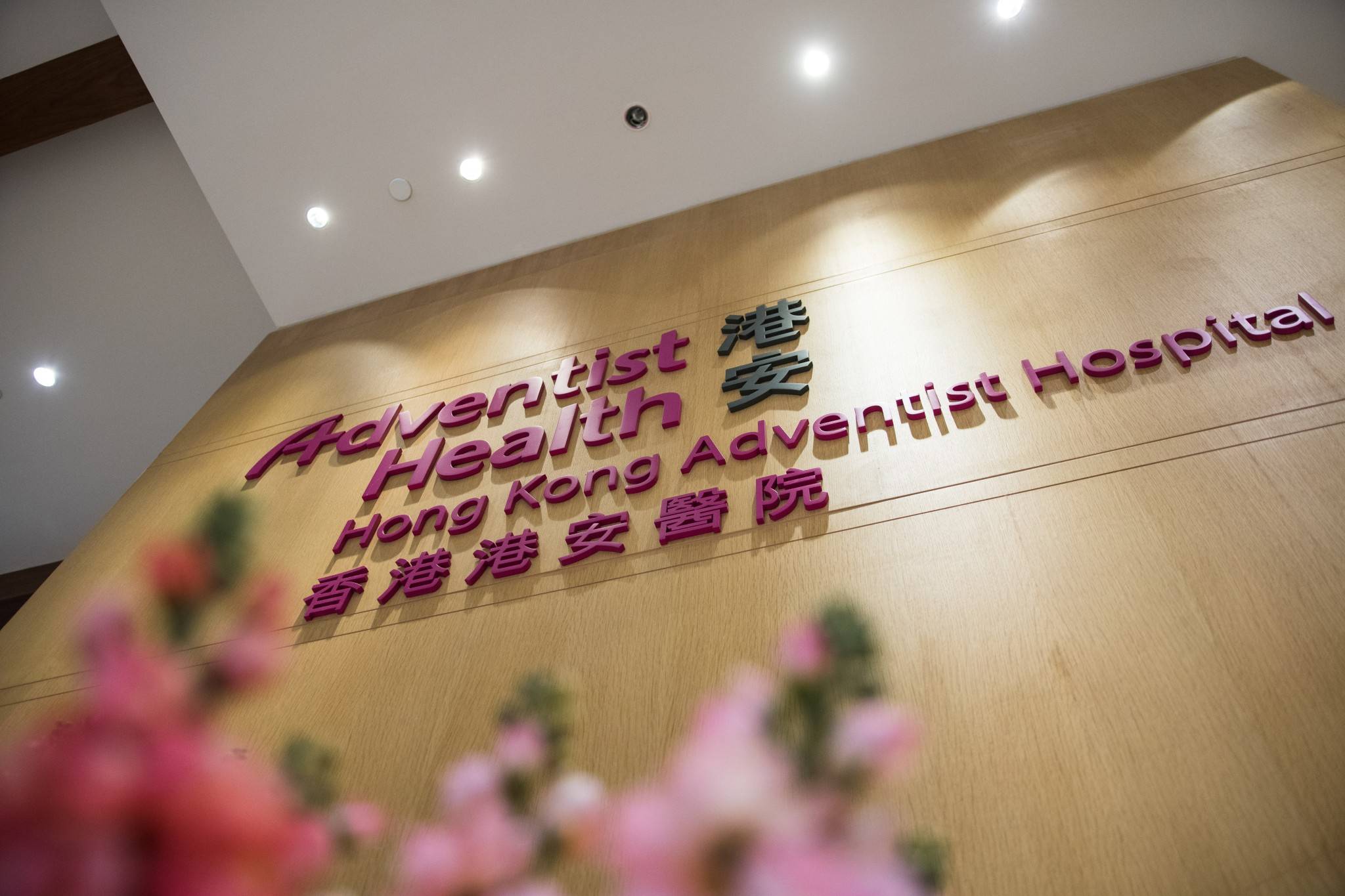 In March 2022, HKAH – TW collaborated with the Li Ka Shing Foundation to sponsor surgery and treatment for public hospital patients at HKAH – TW. Beneficiaries were patients with coronary heart disease, cancer, and jaundice, who received timely treatment and medical services such as coronary angioplasty and cancer surgery, as well as treatment for colorectal cancer and obstetric and urologic conditions. In addition to supporting patients in need, the initiative also helped free up much-needed space within public hospitals.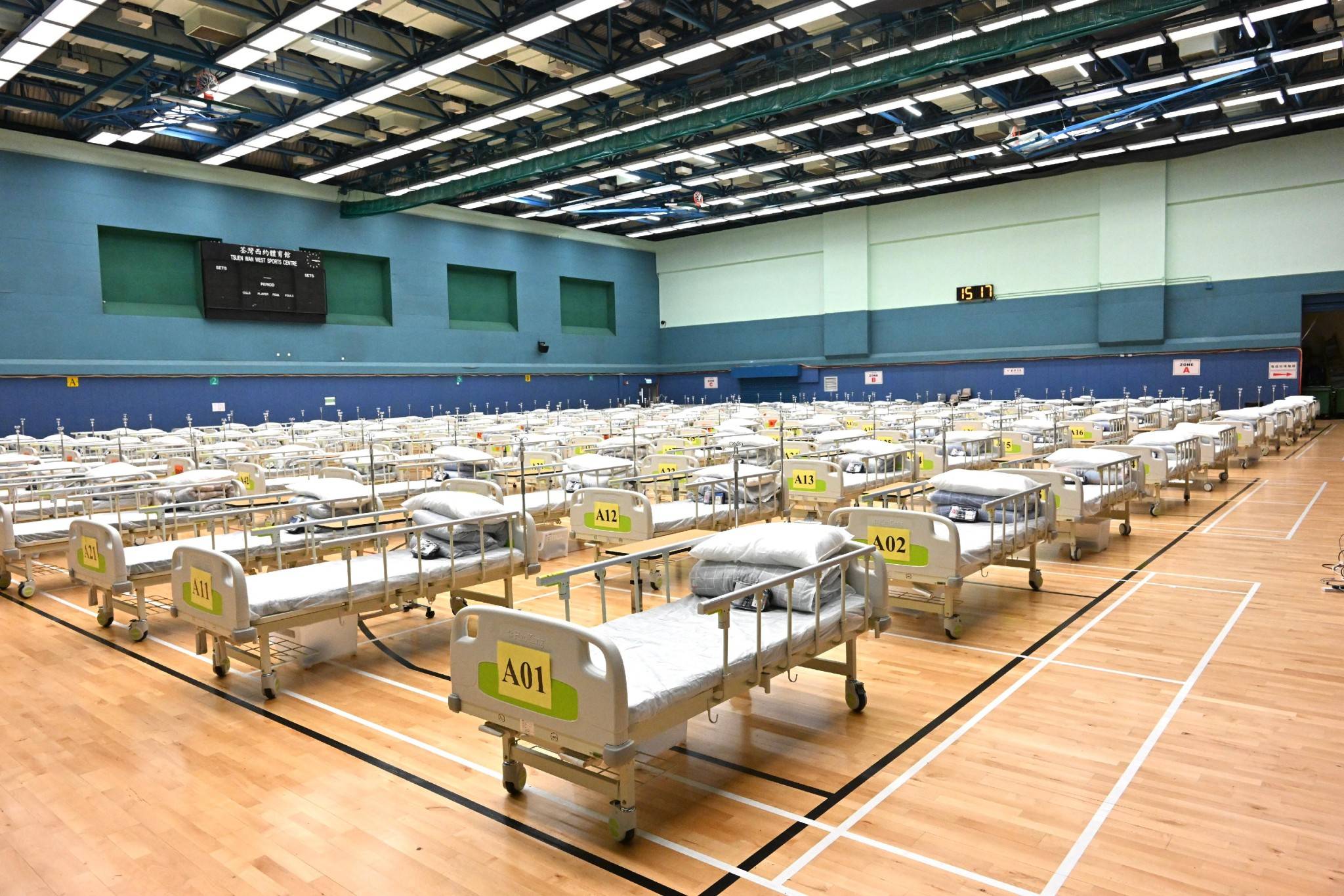 In March 2022, HKAH – TW supported the establishment and operation of a temporary holding center in Tsuen Wan West Sports Centre, providing 150 beds and attentive care to elderly COVID-19 patients with mild symptoms.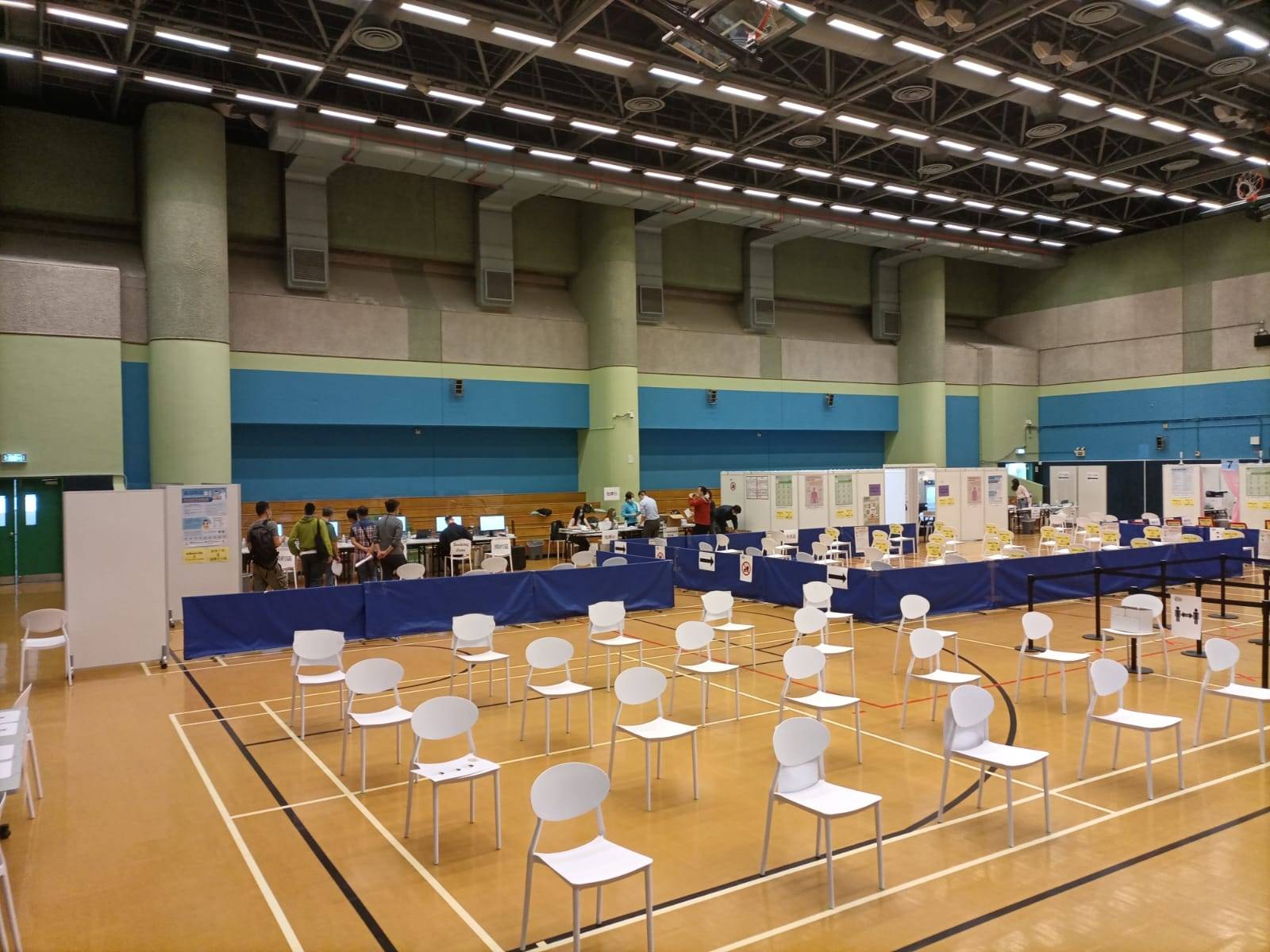 In March 2021, HKAH – TW took part in the COVID-19 Vaccination Programme and assisted in the operation of the Community Vaccination Centre in the Tsuen King Circuit Sports Centre. Over 200 members of medical staff participated in the program, administering an average of 560 Comirnaty vaccinations daily.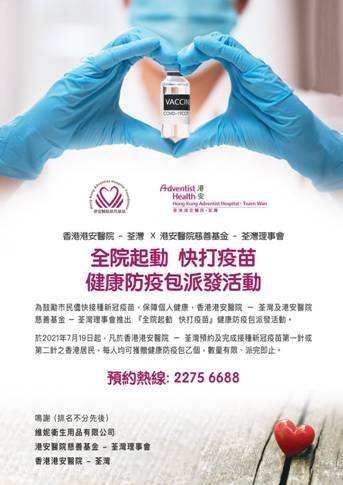 In collaboration with the Hong Kong Adventist Hospital Foundation Board of Governors (Tsuen Wan), HKAH – TW rolled out its own "Early Vaccination for All" campaign, distributing anti-epidemic packs to residents as a way to encourage vaccination and achieve herd immunity.